Let's help you decide where to eat in English Harbour and the surrounding areas whilst you are staying with us. In the winter season English Harbour is a vibrant community with visitors from all around the world, either tourists on vacation or yachties from the multitude of wonderful boats that crowd the nearby marinas. As the sun descends below the horizon the restaurants and bars come alive. The restaurants along the "strip" between Falmouth Marina and Nelson's Dockyard offer an amazing palate of rich flavours within a plethora of restaurants to suit every taste and budget. Within a short walk, you will find world-class restaurants offering a variety of cuisine with a common factor being the fresh local seafood. You can either eat the local delicacies or tour the world with excellent offerings of cuisine from Italy, France, Asia, and India to name a few. From casual to more formal, from sushi to bbq when you are staying at The Moxy you can always find a good option within walking distance for a new experience every day.
Roquita
Roquita can be found in Harbour Walk on Dockyard Drive in the same complex as The Moxy. This Spanish-inspired venue is a Tapas & Wine bar, focused on wine and cocktails, with an intentional yet relaxed menu featuring breakfast, lunch, and dinner. Roquita offers relaxed seating but also features a standing room around the bar and the old wine barrels. The food menu has been designed for sharing, centered around tapas, but also offering fresh pastries and toasts in the morning, alongside salads and sandwiches at lunch. Guests can stay for the day or grab something to go! The wine & cocktails maintain the Rocks Group signature standard with a fun Spanish twist. The menu features breakfast from 9 am to 12 pm, and lunch (salads & sandwiches) from 12 pm to 4 pm. The tapas menu will remain available from 12 pm to 10 pm (4 pm on Mondays & Tuesdays)
MAIA at South Point
Located within the hotel lobby, the MAIA lounge at South Point's overlooks the Falmouth Harbour Marina and offers a classy, quiet spot to enjoy the view – especially as the sun sets and the yachts light up the night. As an added bonus, the lounge bartenders mix up some of the most creative cocktail concoctions in all of English Harbour. Inspired by Asian, Mediterranean and Middle Eastern cuisine, Maia at South Point offers an eclectic mix of authentic flavours with one thing in common: fresh, high-quality ingredients.
Learn More
Indian Summer
Located next to Falmouth Marina just a few minutes walk from the Moxy, Indian Summer is a recently opened restaurant serving fine Indian cuisine. With its special blend of sumptuous Punjabi/Mughlai cuisines, talented staff, and vibrant colours, it is the perfect spot for those who enjoy excellent food, amazing views and sunsets.
Learn More
Flattie's Flame Grill
Flattie's Flame Grill located in the heart of English Harbour on Dockyard Drive,  brings you a new dining experience with a flair of South African and Portuguese dishes. Famous for its finger lickin' Portuguese Peri-Peri Chicken, marinated before being flame grilled to perfection! The popular outdoor seating spot will make your heart sing as much as your taste buds, to its succulent Peri-Peri chicken.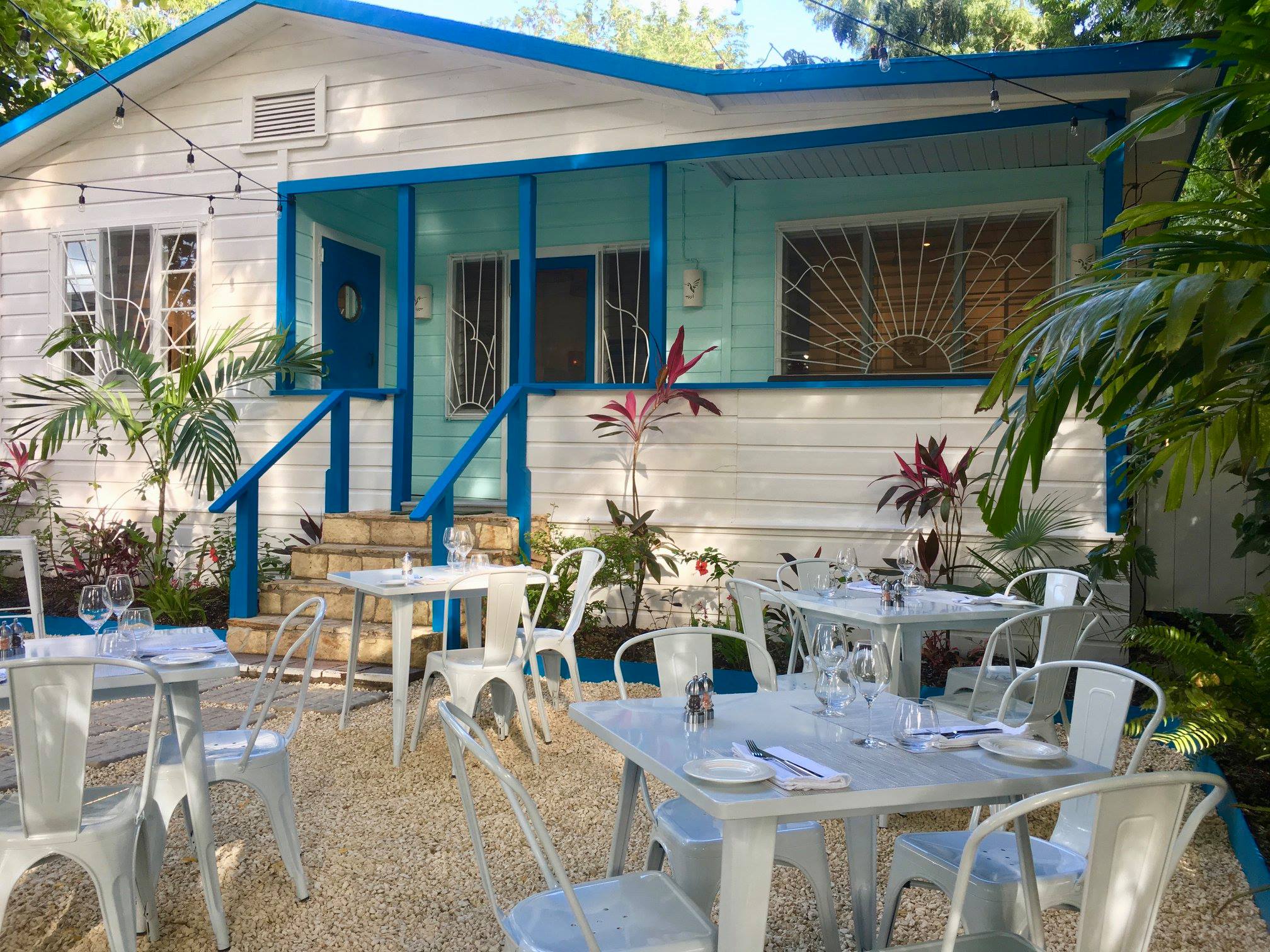 Colibri
Nestled within a lush private garden in the heart of historic English Harbour opposite Falmouth Marina, Colibri's quaint cottage and cabana bar exude Caribbean charm. Serving the best of French and Créole cuisine, French wine and craft cocktails, Colibri is at the top of Antigua's culinary offerings.